Health Care & Insurance Planning
INDIVIDUAL HEALTH INSURANCE
For individual plans, we broker Minnesota carriers: UCare, Blue Cross Blue Shield, Medica, Aetna Allina and more. With the links below you can run your own quote for HealthPartners or Preferred One and enroll if the cost value is right for you.
Compare your current healthcare plan to other strategies.
GROUP HEALTH INSURANCE
Groups of 2 or more are eligible for group healthcare pricing with Blue Cross Blue Shield, Medica, Preferred One, Healthpartners, and more. Download a census to get a quote from Minnesota best carriers.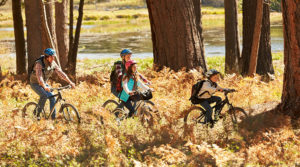 DENTAL INSURANCE
We offer comprehensive dental coverage through HealthPartners Dental, Ameritas and Delta Dental:
NEED A LAB?

TRY FAIRPRICELABS.COMFOR MOST OR ALL YOUR BLOOD/URINE TESTING.  NEVER PAY FULL PRICE AGAIN!
SAVE UP TO 80%.
NO INSURANCE NEEDED. NO EXPIRATIONS. NO DOCTOR NEEDED. JUST SAVINGS.
NON-INSURANCE HEALTHCARE
TRANSPARENCY
Empowerment through knowledge and understanding of medical costs.
HIGH QUALITY SERVICE
More in-depth, meaningful interaction between medical doctor & patient with top of the line monitoring technology
CONVENIENCE
Direct, easy access that is affordable, flexible & effective for the right care at the right time.
MAJOR MEDICAL COST SHARING OPTIONS
EMPLOYERS: Virtual Primary Care with Major Medical Cost Sharing
Groups of 5 or more may offer both ACA compliant healthcare coverage and medical cost sharing for major medical needs. Employers can choose from a variety of affordable solutions and employees may choose the plan that best suit their needs. Employers need not contribute any dollars toward health benefits on behalf of employees, most employers contribute at least 50%.
CHOOSE either day-to-day Plan:
Redirect Health for day-to-day primary care
or
Apex-GROUP Proposal, rates effective January 1, 2020 for day-to-day primary care
ADD Major Medical Cost Sharing (MCS) choose either Sedera SELECT+ DPC Discounts or Redirect Health and Zion $1000 IUA.
Please read the Guidelines for MCS.  *Smokers have an up charge, just like they would in commercial insurance.
[universal_promo universal_promo_text="Prescription Medicine Plan" universal_promo_paragraph=""]
We can help you save money on medicine, whether it is a one time prescription or maintenance medicine for a chronic condition. We offer RX plans or pay cash and get a discount using GOODRX and other discount websites. Contact us for more options!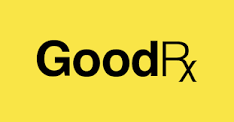 Life Insurance
Have insurance needs? We broker most Insurance carriers for:
Annuities
Life Insurance
FINAL EXPENSE Insurance
Disability Income – Short and Long Term
Supplemental and Ancillary
Long Term Care
We offer traditional Health Insurance plans and Medical Cost Sharing Membership Health Benefits for individuals, families and groups of 2 or more. 
Individual and Family Health Benefits
To get started please see the .Health Needs Assessment
How often do you or your family go to the Doctor?
Health Insurance 
We broker popular Minnesota carriers like United Health Care, UCare, Blue Cross Blue Shield, Medica, Aetna Allina and more.
If you don't qualify for income adjusted premiums, we found the most affordable insurance plans for individuals below click the link to quote your own plan.
Group Health Benefits
How big is your Group?
2-4 Employees

5-19 Employees

20+ Employees
MAJOR MEDICAL COST SHARING OPTIONS