Need help finding health insurance or medical coverage?
Onboarding worksheets help us help you. Start HERE
Before a Medicare product meeting.  Scope of Appointment
Our Introduction Letter to you.
Our Mission: Match your medical needs to the right health plan and strategy.  *Your body does not cost so much to operate with a fearless mind.
We want to help you discern medical plans, and how they serve you or not. We earn your business, we want happy clients and your referrals.
People come to us from COBRA then move to Short Term Medical or Individual /Family coverage if deductible is not an issue.
Simple Small Business Group Plans that are less complicated then insurance groups.    See how simple it can be to pay for what you use and protect the unforeseen medical event.
The short years before Medicare can be expensive if you are paying for individual coverage, we can help you with other options.  You do not have to work until 65 just for health care, it can be afforable to retire early.  
We are paid by the carriers we represent and never charge a fee.  
If your search related to: health insurance, MNSure, HealthSherpa, Medigap, Medicare, COBRA, Short Term Medical, Travel Insurance, Medical Cost Sharing Plans, Membership Based Health Care Pricing, finding Independent Doctors, inexpensive Lab Work or Blood Work, Subscription Medical Care, Dental plans and Vision plans, Health Matching Account for Qualified Medical Expenses, Group Health Care Plans, Self Employed Plans, HSA Eligible Plans, Dependent Health Coverage and more we can help.
About US
Our business is health insurance, we are brokers helping you identify a strategy and health plan to match your lifestyle. 
We care about people, and we care about helping you navigate medical insurance, medical cost sharing plans and other helpful ideas to protect your health and finances.
Our body is the most important asset, if we take care of it, it will take of us.  Finding the right provider or specialist is easy when you have freedom to choose who you see for care.  To help you save money on monthly costs and improve health for you, your family or business, we created  Lifestyle Advisors, a health insurance and planning resource for your well being and protection needs. 
There are more options to consider than most most people know about.  We serve small business, self employed, and of course individuals. 
We want to help you find the right plan and strategy from now until Medicare.  We got you covered.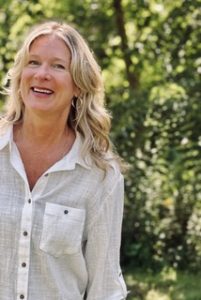 Wishing you Health and Happiness
~Amy Nielsen
Broker Agent for Health Insurance
Office: (952) 210-9456
www.Lifestyle-Advisors.com
Licensed in MN WI TN TX FL
 Schedule an Introductory call.
James 1:5 If any of you lack wisdom, let him ask of God, that giveth to all men liberally, and upbraideth not; and it shall be given him.