Bridge the GAP to Medicare
Retiring Before AGE 65 and need Health Care?
Spouse / family need Health Care benefits?
AFFORDABLE health care is available you just don't know about it yet!!
Schedule a 15 minute phone call with me to determine if this is something that fits your LIFESTYLE. (calendly)
Starting from $185
Under 65:
Disabled and eligible for Medicare
65 Eligible:
Turning 65 in the next 6 months?  You can enroll in a Medicare Advantage plan (Part C) or Medigap plan up to three months before your 65th birthday, and three months after your birth month as long as you have 'turned on' Parts A & B.
Retiring over 65:
To avoid the Part B penalty, you should start Part B within 63 days of leaving your employer health plan.
Veteran Benefits:
If you are eligible for VA or military benefits, you can also enroll in a medicare plan.  However it may not be advantageous to do so.  Please contact us to see if you qualify or if it is right for you.
Medicare Needs Assessment
Medicare Plans and Services
We help you find ways to save money every month on health care by offering a free review of your Medicare plan, medicines costs and out-of-pocket expenses. Need help signing up for Medicare? Click the link below to schedule an appointment with us:
Schedule a Meeting
Supplemental Insurance "Medigap" carriers:
Covers 20% not covered by Medicare
No network
Optional riders for Part A deductible, Excess B Charges, and Preventative
Medicare Advantage (Medicare Replacement) plans: Click here
PPO, HMO Include Part D, most offer dental and vision and hearing benefits, Fitness benefit, OTC, and more
PDP or Part D Plans:
Pharmacy and medicine coverage
ABOUT US: We take the time to analyze all of your health care entitlements, insurance, and cash options. We work with you to create a health care strategy that you can live with and feel good about. Schedule a Call.             
Click for the Annual Medicare Handbook:  Medicare and You.
Shop Health Services.
Procedure Price lookup.  This is the allowable amount Medicare insurance will pay for a procedure.
Your Medicare Original card entitlements apply as follows; Part A&B deductibles, then 20%. So your portion is 20% of the cost of the procedure.   We use this 'medicare allowed' amount when shopping for the same healthcare procedures, there is no mandate that says you can't pay the same! 😉
Questions about your situation?  Schedule time
MCS Worksheet.   MCS Education           Health Needs Assessment  PDF
No Insurance, No Problem, Pay as you-Go  or Shop your insurance benefits here!

Need a Lab?  Try fairpricelabs.com for most or all your blood/urine testing.  Results can be sent you and the physician.  Shop Labs at your doctor's office!
Shop Medicine prices.
Blink Health RX look up for the best price.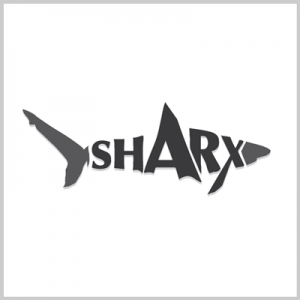 Brochure
Shop Doctors.
TheWedge  - Find local Independent Doctors
PHCS 

- non-insurance Network
SEDERA Referral Map   -  Find independent providers nationwide.
WOW Health Solutions  -  Provider Exchange
Shop Health Insurance.
Preferred One (Quote/Enroll)

HealthPartners (Quote/Enroll)
Shop Dental Insurance.
There is Help to Pay Medical and Dental Expenses.
Not qualified for a Health Savings Account? Here is another way to pay for out-of-pocket medical expenses including dental, vision, RX, deductibles, IUAs, co-pays and much much more.
HMA – Health Matching Account Services HMA brochure
The HMA® (Health Matching Account) is the ultimate medical benefit savings account available and will help our customers be able to both save money on their out-of-pocket, medical expenses and also increase their primary health insurance plan deductibles to save up to 40% or more on their monthly premiums over time. This is because the HMA® awards its owners up to $2 in medical benefits or more for every $1 contributed into their HMA® account balance as the program progresses, which will allow our customers to raise their health insurance deductibles and lower their monthly premiums over time because their HMA® Medical Benefits Account is designed to cover their out-of-pocket, medical cost obligations up to the higher deductibles.
Learn more about HMA Prepaid Medical Claims Visa Card
Life Insurance
Have insurance needs? We broker most Insurance carriers for:
Annuities
Life Insurance
FINAL EXPENSE Insurance
Disability Income – Short and Long Term
Supplemental and Ancillary
Long Term Care