Frequent Health Maintenance
5 or more Doctor visits annually
Frequent Health Maintenance
5 or more Doctor visits annually
LEARN TO SHOP HEALTHCARE and COMPARE!
Health care has two basic components: day-to-day care (acute) and major medical (hospitalization).
Tradition Insurance combines the two parts; you may have a co-pay for acute care (clinic), and deductibles usually apply as well as using in-network providers and only predetermined treatment plans are covered.  Medical Cost Sharing(MCS) on the other hand, shares in major medical needs only (hospitalization) with NO network or treatment limitations because it is non-insurance. Therefore no CONTRACTS and you are free to choose the best providers and treatments for your situation wherever you are.  Now pair MCS with one of day-to-day care options listed below. If you rarely go to the doctor, why not pay-as-you-go or if you go often then seek a direct primary care provider for a FLAT monthly fee.  Custom built health care benefits per individual.
Schedule a meeting: calendly.com/amy-n
MCS chart – education worksheet MCS chart
Shop Health Services.
Procedure Price lookup.  This is the allowable amount Medicare insurance will pay for a procedure.
Your Medicare Original card entitlements apply as follows; Part A&B deductibles, then 20%. So your portion is 20% of the cost of the procedure.   We use this 'medicare allowed' amount when shopping for the same healthcare procedures, there is no mandate that says you can't pay the same! 😉
Questions about your situation?  Schedule time
Medical Cost Sharing Worksheet. MCS Education 2022    
Health Needs Assessment  PDF
No Insurance, No Problem, Pay as you-Go  or Shop your insurance benefits here!

Need a Lab?  Try fairpricelabs.com for most or all your blood/urine testing.  Results can be sent you and the physician.  Shop Labs at your doctor's office!
Shop Medicine prices.
Blink Health RX look up for the best price.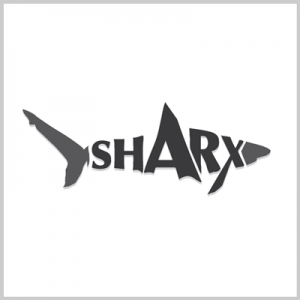 Brochure
Mark Cuban Pharmacy
Patient Assistance HERE 
Shop Doctors.
TheWedge  - Find local Independent Doctors
PHCS 

- non-insurance Network
SEDERA Referral Map   -  Find independent providers nationwide.
WOW Health Solutions  -  Provider Exchange
Shop Health Insurance.
MNSure  Assister ID  5503492
Preferred One (Quote/Enroll)

HealthPartners (Quote/Enroll)

    Humana (Quote/Enroll)

Shop Dental Insurance.
Short Term Medical 
Health Matching Account
Need funding for qualified medical expenses including dental and other non-medicare medical expenses.
Life Insurance
Have insurance needs? We broker most Insurance carriers for:
Annuities
Life Insurance
FINAL EXPENSE Insurance
Disability Income – Short and Long Term
Supplemental and Ancillary
Long Term Care

Learn more Medi-Share is an innovative health care solution for Christians looking to save money without sacrificing on quality. As the nation's largest health care sharing community, Medi-Share members take comfort in knowing their eligible medical expenses will be shared by their community.  Statement-of-faith     Enrollment    Guidelines     PHCS Network   Exemption    Senior Assist