Greetings to you,
Please consider my offer to service your 2022 health care strategy.  Right now is Open Enrollment for Healthcare Insurance (November 1st – December 15th, 2021) a time of the year when you can make a change to your healthcare insurance or ADD health insurance or non-insurance (membership health care) if you want coverage in the new year, starting January.
Please read below my resume OFFER to you and consider me to be your new Broker Advisor this coming year.
If you are happy with your current broker/agent, then you are in good hands:-)   For anyone else that is shopping for a NEW APPROACH to health care planning, please contact me and there is no cost for our services.
Brokered Products we offer include Health Insurance – GROUP, INDIVIDUAL and MEDICARE, Life Insurance, Disability Income, Annuities.
Specialized Services in Medicare planning and Group Health Benefits strategies. We are popular with self-employed business owners and two plus employee employer groups.
Please call on us when you are not sure what to do.  Whether you use medical services often or not, we can help you determine a strategy to make informed decisions about health care costs affecting you, your family and business.
Thank you and wishing you the best!
Amy Nielsen
(952) 210-9456
amy@lifestyle-advisors.com
Licensed in MN, WI, FL, SD, ND, IA, TX, TN, WY
Educating men and women about the health care system and how to navigate its products and services.  Health care benefits considered are medical, dental, vision, acute care clinics, specialists, short term medical and more.  People we work with are Individuals, Families, Self-employed and employers groups (2+ employees can benefit from group pricing). Under 65? Bridging the GAP to Medicare can be expensive when seeking your own health care plan, please know your options.  All ages can benefit from understanding available health care strategies.
How We Got Started and WHY
Coming from the financial planning industry and having a wellness/fitness background, we realized financial planning MUST include current and anticipated healthcare costs, but most financial plans are focused on monetary and real estate assets and leave it up to the client to find healthcare coverage at the mercy of insurance companies.  A successful financial strategy will include health care cost considerations, projections and mitigations.   We know  there is more than one way to address health care and medical expenses, and that is what we focus on. Since 2018 we have been researching health care remedies for overcoming the high cost of 'not much care'.  The American healthcare system is egregiously expensive and offers little advantages for its expense, (except to the shareholders) We want you to save money from unnecessary health care expenses. We do that by educating you on controlling those expenses and living well for less. We recognize men and women are being harmed by life long pharma medicine$$$$ to treat mostly mineral and vitamin deficiencies.  Together we will manage our own health better without prepaying for medical services never rendered.
Our Ideal Partnership
All persons seeking affordable health care strategies or plans for long term savings and better health can find help here.
Insurance is NOT health care.
Learn how to use insurance products, the medical system and membership based cost sharing for Freedom to see any licensed provider and pursue individual treatment options for your lifestyle.
Our Ideal Referral Community
We have saved medical costs for small businesses, self-employed and employer groups that have employees scattered across the country.
We send many referrals to cash doctors and clinics that POST their FEES!
We are paid commissions by most of the carriers we represent.  We are not motivated to SELL you anything, we want to help you optimize what you are already spending or to spend (much) less!   Your referrals are appreciated.  If we have helped you, let us help someone you know too.  God Bless.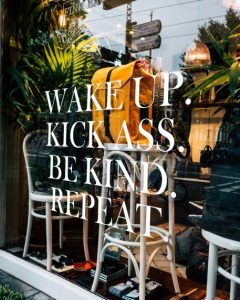 You will also benefit from DIRECT Information regarding your personal situation as much as you want.
For example:  Do you suffer sleeplessness? Fatigue? Brain Fog? IBS? Nausea?
You may be deficient in Magnesium and Calcium or your medicine(s) can be depleting your body of this vital nutrient, it is worth researching for yourself and consulting your doctor and getting a second opinion. Nerve and muscle function depend on magnesium.  Early symptoms of magnesium deficiency can include nausea and vomiting, loss of appetite, tiredness, and weakness.
Long-term magnesium deficiency may have adverse effects on:
bone density
brain function
nerve and muscle function
digestive system
Loss of bone density can be of particular concern. In younger people, magnesium deficiency may prevent bone growth. It is vital to get enough magnesium during childhood when the bones are still developing.  In older people, magnesium deficiency may increase the risk of osteoporosis and bone fractures.
Best nourishment for the body is in the most NATURAL form – FOOD.  When it comes to store purchased supplements; Avoid TABLET form vitamins and minerals, nearly useless in that form. Instead try Capsules, less binding agents in production and consumption or get both Magnesium and Calcium from another natural food source…. EGG SHELLS!  *this is an old KNOWN health benefit, just observe the chickens or ask an old farm girl.
You have both Calcium and Magnesium from one natural source, and the calcium will absorb better with the magnesium along.  Not to mention the cost is but a carton of eggs.
Here's HOW TO DO IT:
SAVE egg shells (i prefer brown eggs from locally raised chickens)
Wash egg shells then bake to dry or boil then DRY and pulverize in a blend or processor to a powder or your preference granular size. Then add teaspoon to tablespoon to smoothie or baking recipe or cereal or honey and toast for one of the best sourced Calcium and Magnesium supplement naturally occurring and BENEFITING your HEALTH!
Remember too much of a good thing can be too much so consult your practitioner about this powerful and necessary nutrient and how much you should be adding to your diet.  And if you are taking any medicines, do any of them adversely affect your magnesium balance?
Take time to be involved with your own health and health care management.  Ask questions and take note!